Here we go again! It's time to announce our Christmas Mini Sessions! We are so excited as we are having brand new sets this year. Great vintage style Christmas set and wintery forest so you can choose just what you want! We already can't wait to see all our models again!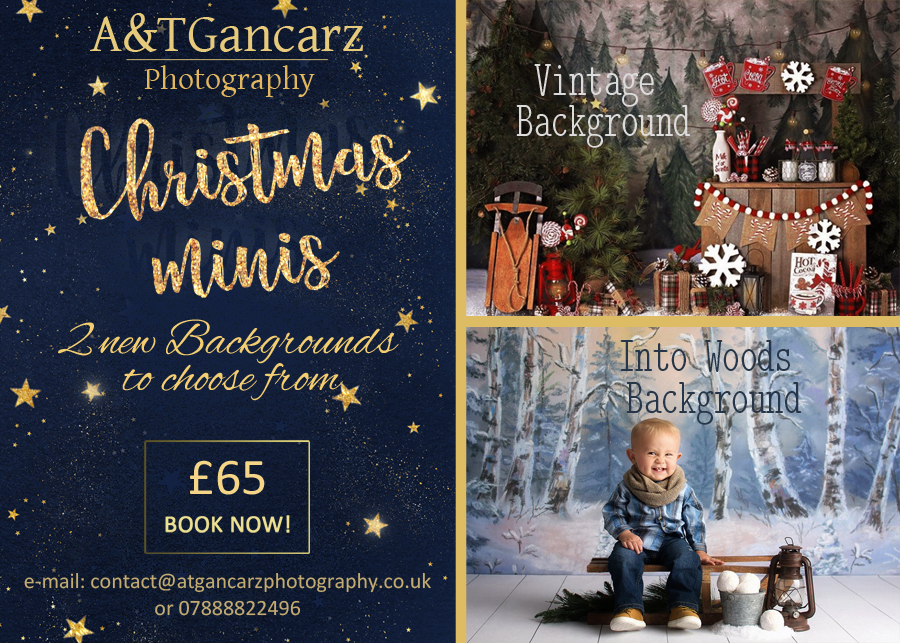 These sessions are for children of all ages; for all our small models they can pose with their parents or siblings. Full terms of the sessions can be found below.
As sessions are limited to 16 per day we expect that they will book up quickly once people start thinking about Christmas. There are 2 new backgrounds available…all with downloadable digital images with the first one starting at the very amazing price of just £65, allowing you to get prints for all your family, design your own personalised Christmas Cards or maybe some wall art too from suppliers of your own choosing.
Hoping these 2 new backgrounds will bring tons of happy families to get updated Christmas Family Portraits this year!
The Rules…
Sessions must be paid in full upon booking
As time between sessions is tight please arrive on time (don't come too early). If more than 10 minutes late you may forfeit your session
A maximum of 3 siblings per session allowed. If you have more then 3 children you must book a back to back session. You can also request booking with cousins and friends. We will book sessions back to back, with your friends and family and do group shots with them 🙂
Please come with your children dressed and ready to go.
Bring any meaningful items you'd like included. This is not mandatory, just an idea. Simple pictures are great too and our personal favourite.
We have 2 background options for you. Vintage and Into Woods.
Babies must be able to sit unsupported or old enough to sit in a basket without head lolling
We make every effort to work with your family and kids, but we can not be responsible for members who are not cooperating/smiling for photos, this includes fussy babies, toddlers who will not pose. 😀
You are not permitted to take your own photographs during your session
Digital Images will be delivered by download via a personal online Gallery, you will also receive the same images sized for optimal viewing on Social Media
Extra digital images may be purchased after viewing your images at exclusive mini session rates  (£15 each per digital image).
Turnaround for digital images is no more than 1 week.
Your Gallery will contain between 3 – 7 fully edited images for you to choose from.
In the event of illness, we will arrange another date and time.
We are based in
Ashton under Lyne, Clarence Arcade
Stamford Street Central
Ashton under Lyne,
OL6 7PT
Our personal tips for successful sessions with kids!
A few days leading up to the session practice taking photos with your kids! But DO NOT make it a chore. Just have FUN with it. Show them the photos immediately. DO NOT make them pose. DO NOT make them say CHEESE. Encourage silly faces and sad faces and PLAY. BE IN THE PHOTOS with them and be silly!!! If you can, have the camera or your phone on mirror so your kids, babies and toddlers can see themselves in the frame.
YES- You can bring treats and bribes for children to earn during any portrait session. (Husbands love fruit snacks too!) PLEASE DO NOT give your kids "treats and bribes" prior to the session, these are magic weapons and to be used when necessary and when EARNED! DO NOT give your children anything that you can not take away from them. Please just keep this in mind when you are booking mini sessions. All finished photos will receive editing, but not retouching or extreme measures such as "swapping heads" 😉
When choosing your outfit please make sure it is colour coordinated. We need to make sure everything will match the background colours and style, so please find a moment to have a look at these sample outfits below. We hope it will inspire you a little: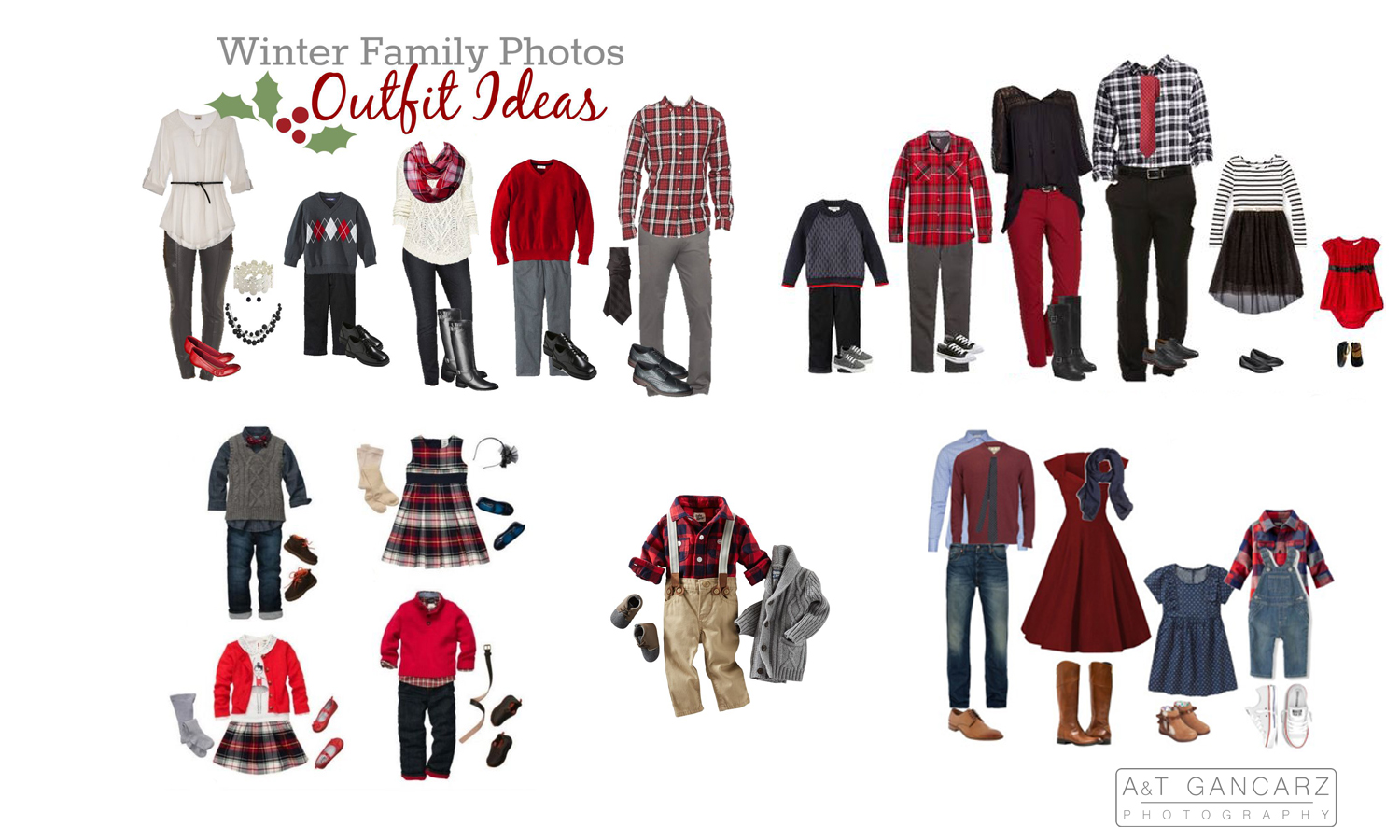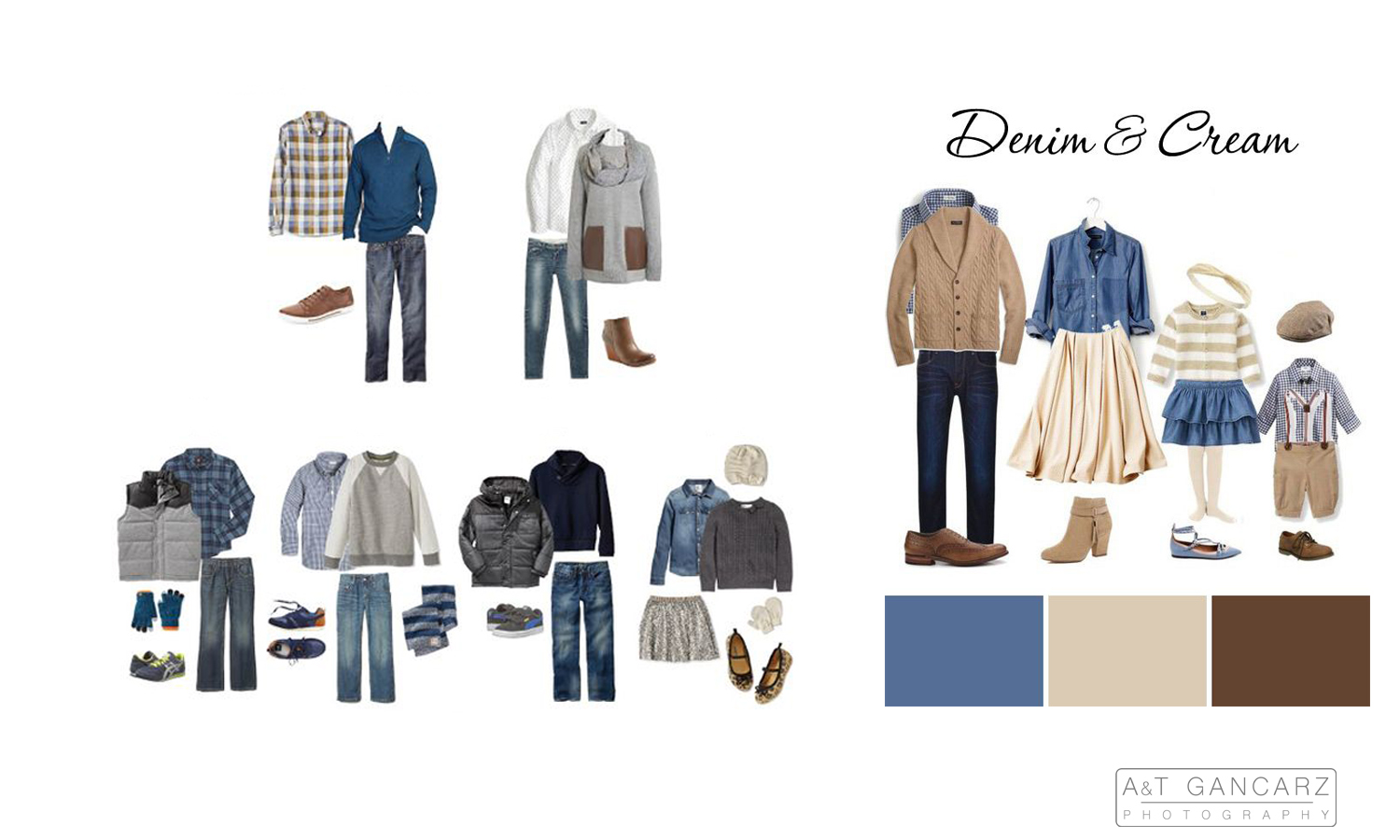 That's some of our last year's pics 😉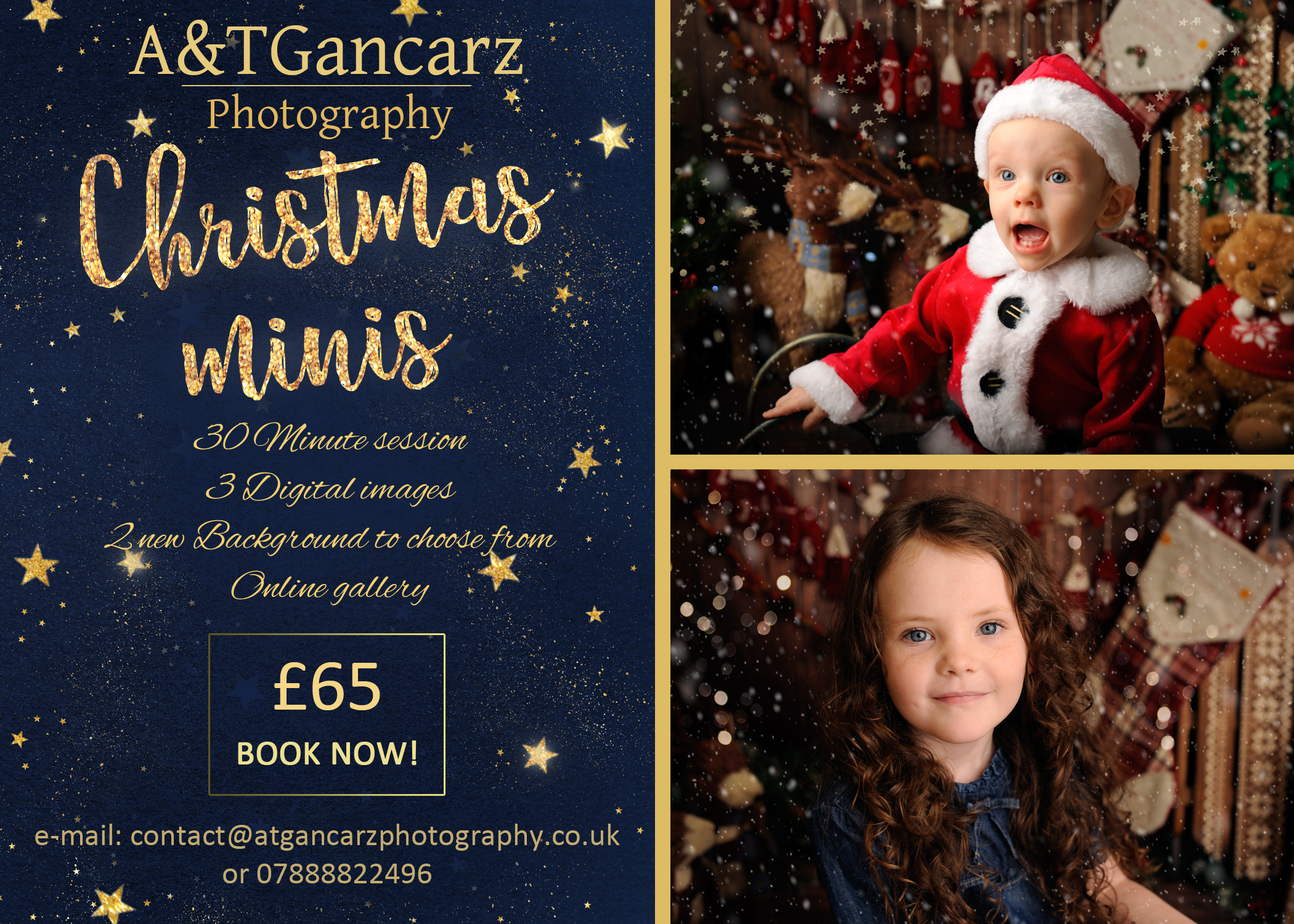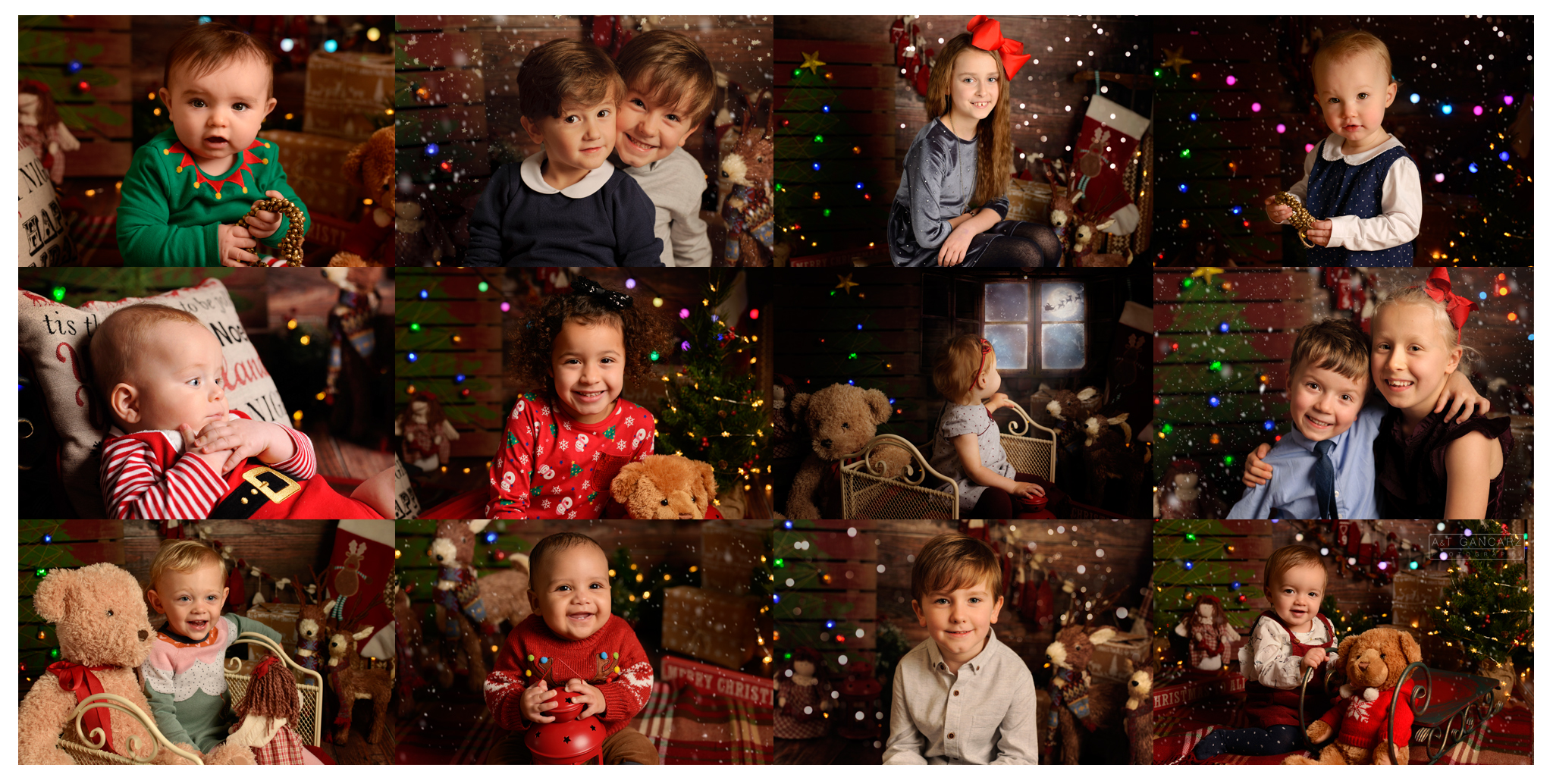 If you are looking for a photographer in the Greater Manchester area and have any questions feel free to contact us!
AT Gancarz Photography and CuteBaby Photography specializes in newborn, family, maternity and child photography in Greater Manchester and surrounding areas.
Check out our recent work at our FACEBOOK page.