Here we are again, bit late post but we just didn't have time to share this with you earlier. Our last year's wedding session at Llanduddno.
At the beginning we couldn't decide about location for this shoot. We had few places in mind but Llandudno was the favourite one. The stunning cliffs, Llandudno Pier and great pebble beach – it was just we needed.
We arranged this photo shoot for Saturday but after waking up to the overcast and rainy day we decided to move it to Sunday and I'm glad we did it. Morning was dry so we set off..
After arriving in the morning we decided to go for some cliff shoots first. I must admit that climbing hill side in wedding dress was bit of a challenge but Eva & Damian made a great team helping each other. Once we got to the top we were rewarded with stunning views. It was well worth the effort.
Our next step going down the hill was Llanddudno Happy Valley Park – stunning park on the hill side. By that time weather was getting really clear and sunny and soon enough we ended up on the Llanduddno Pier. On our last spot they enjoyed fully deserved champagne.
Once again thank you Eva & Damian for an opportunity to work with you. Being able to witness your love to each other and to  capture it – it was a privilege. I wish you all the best for the future.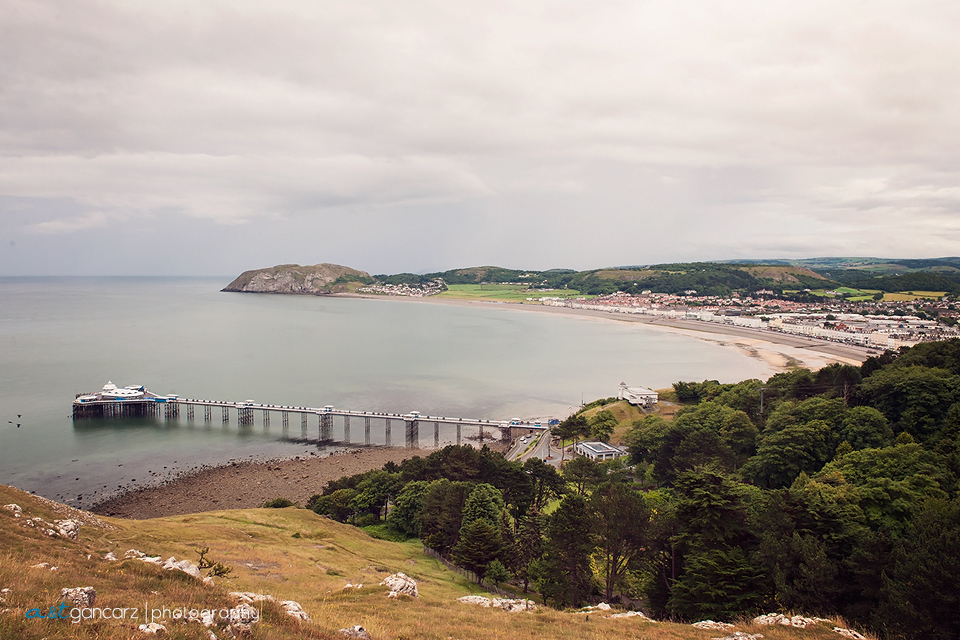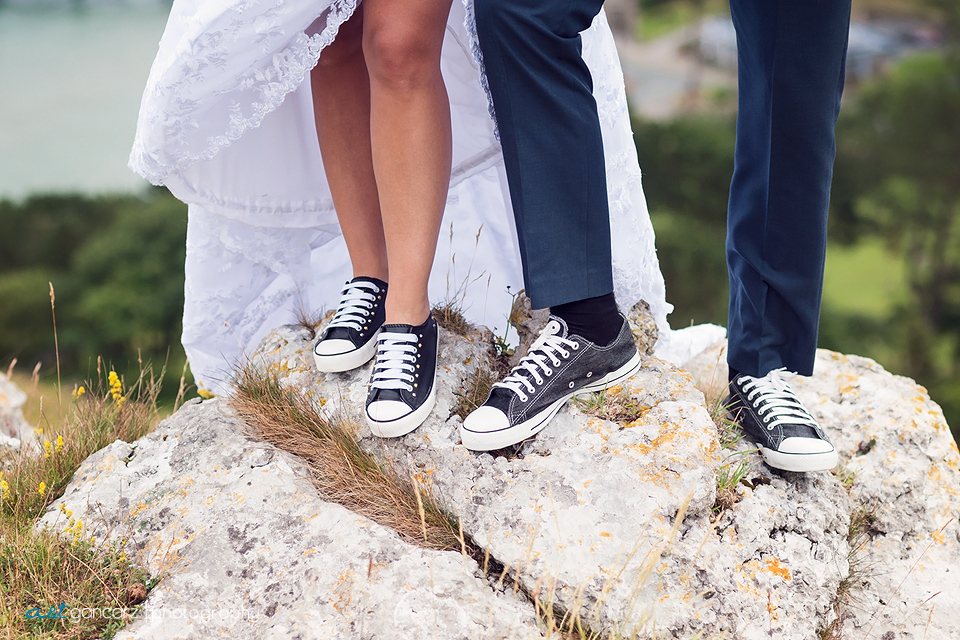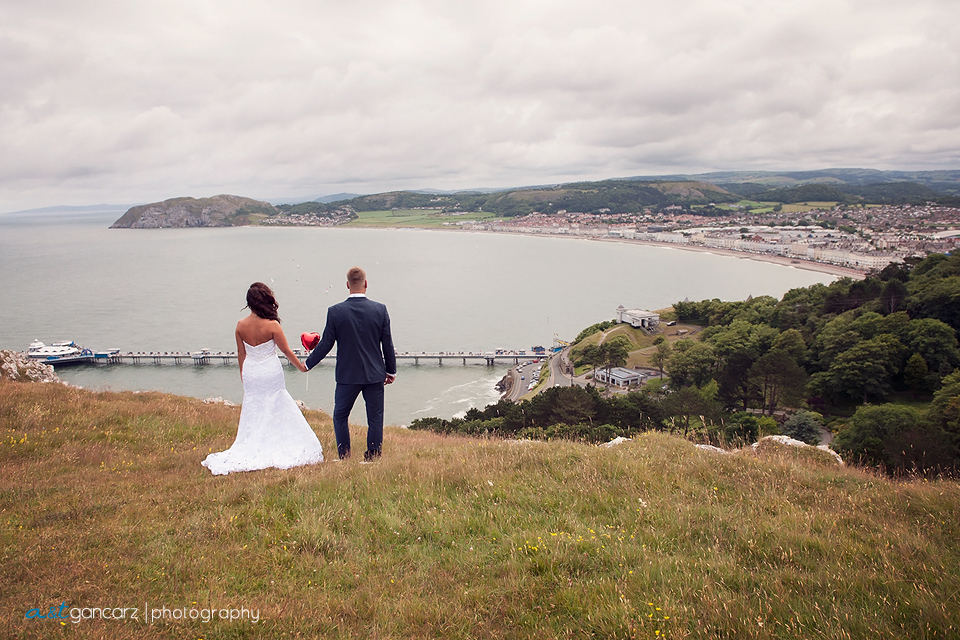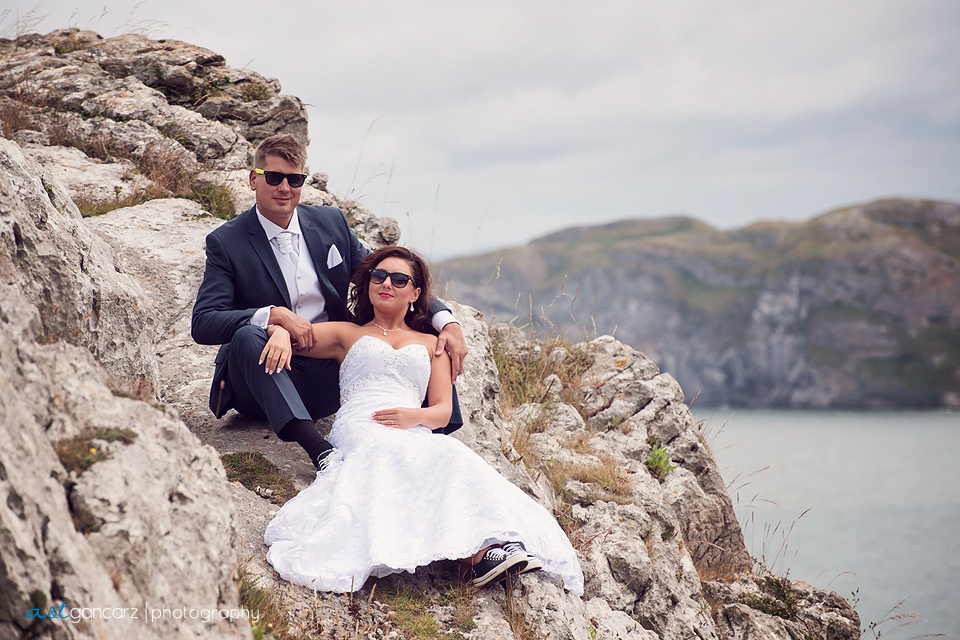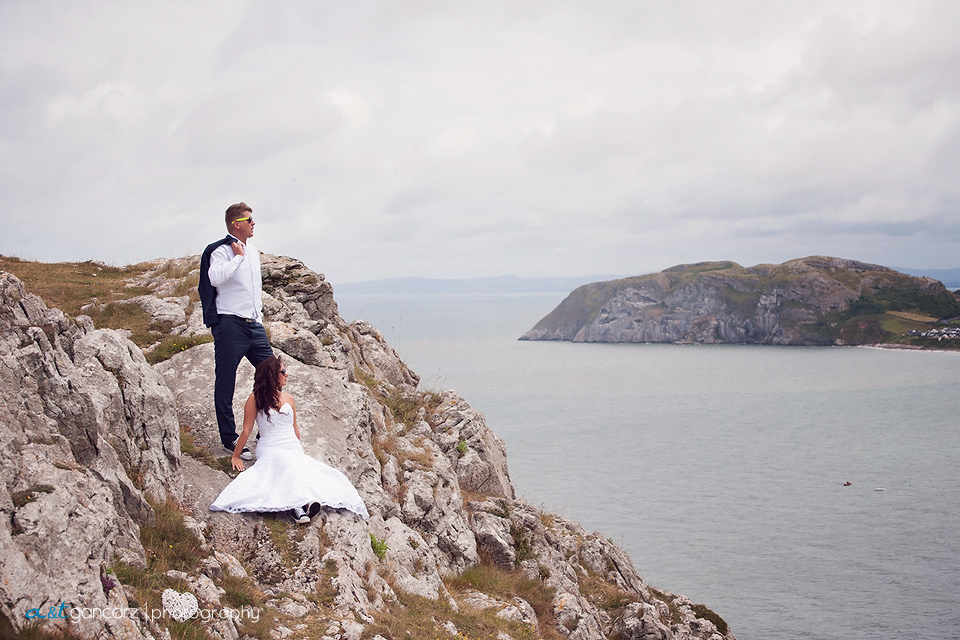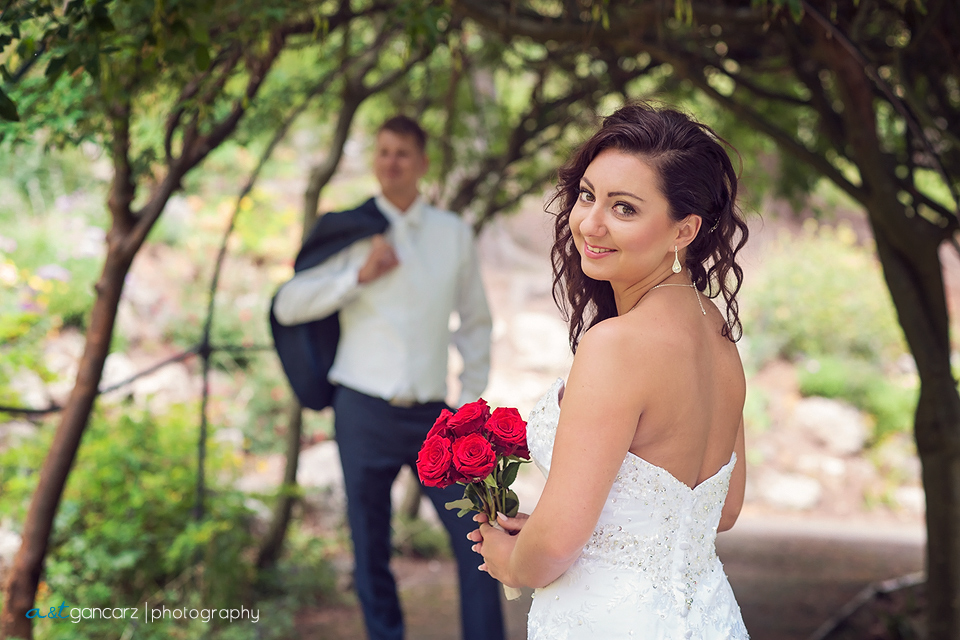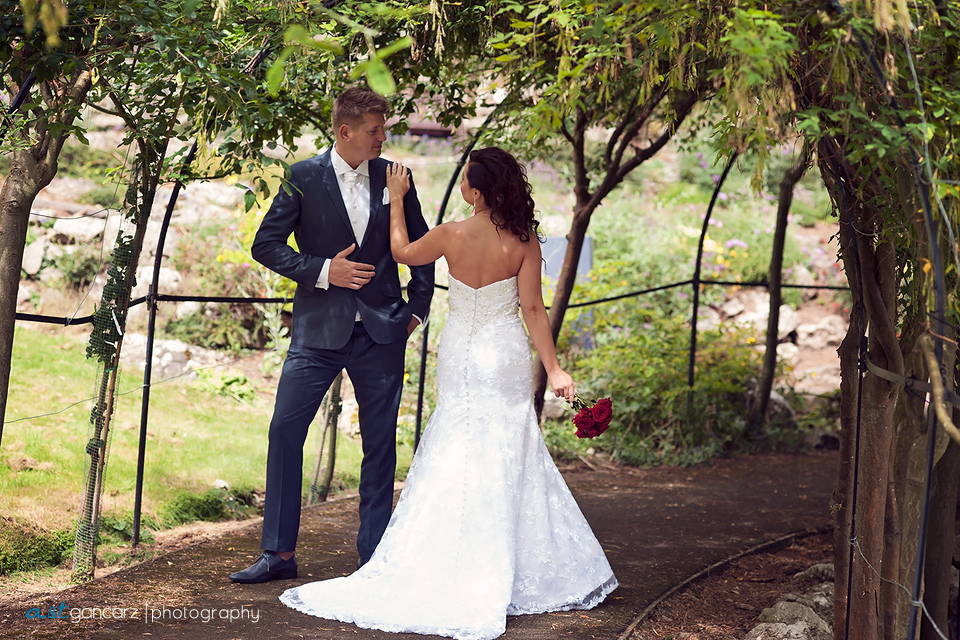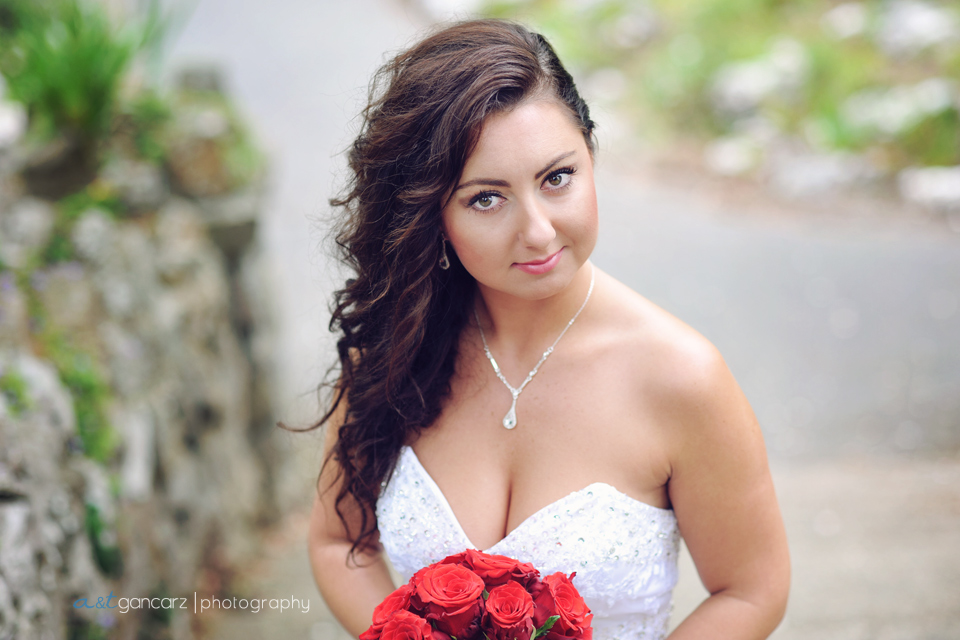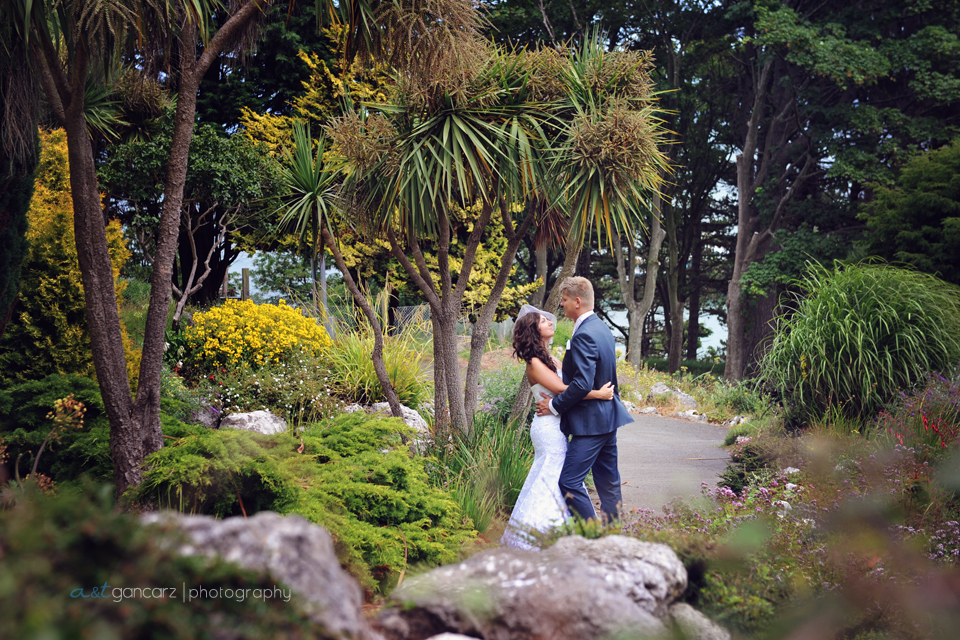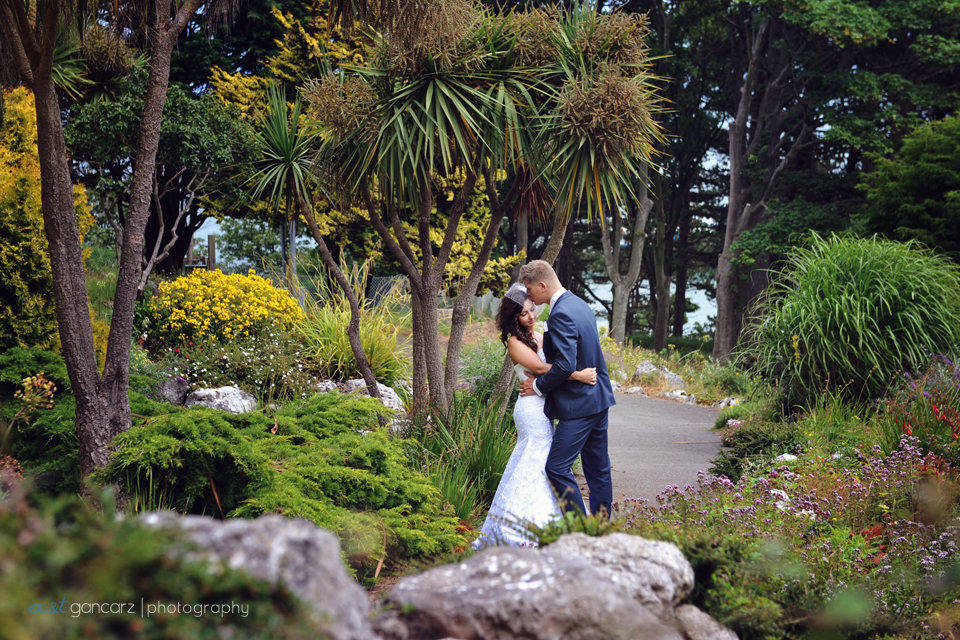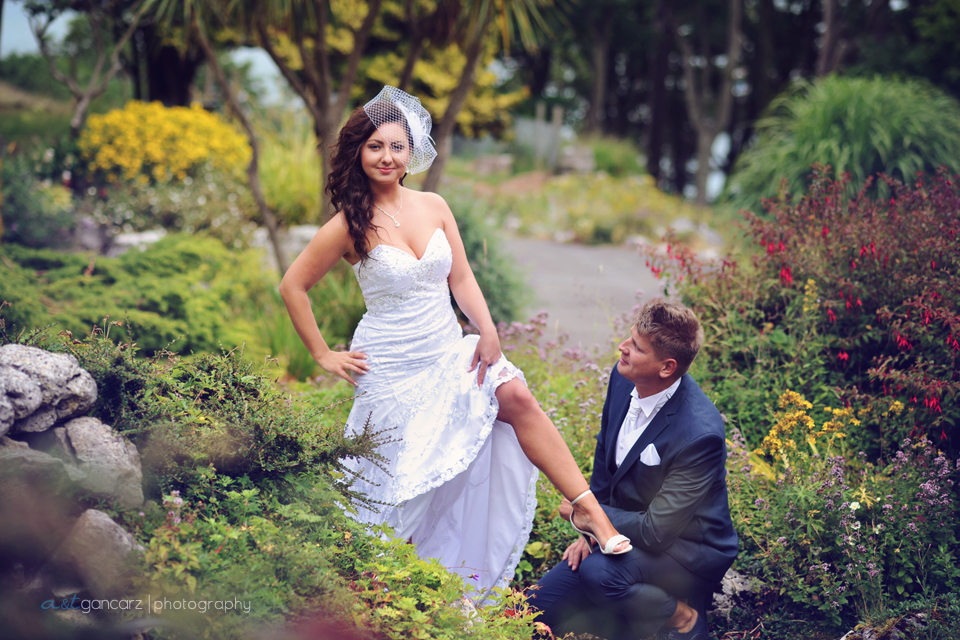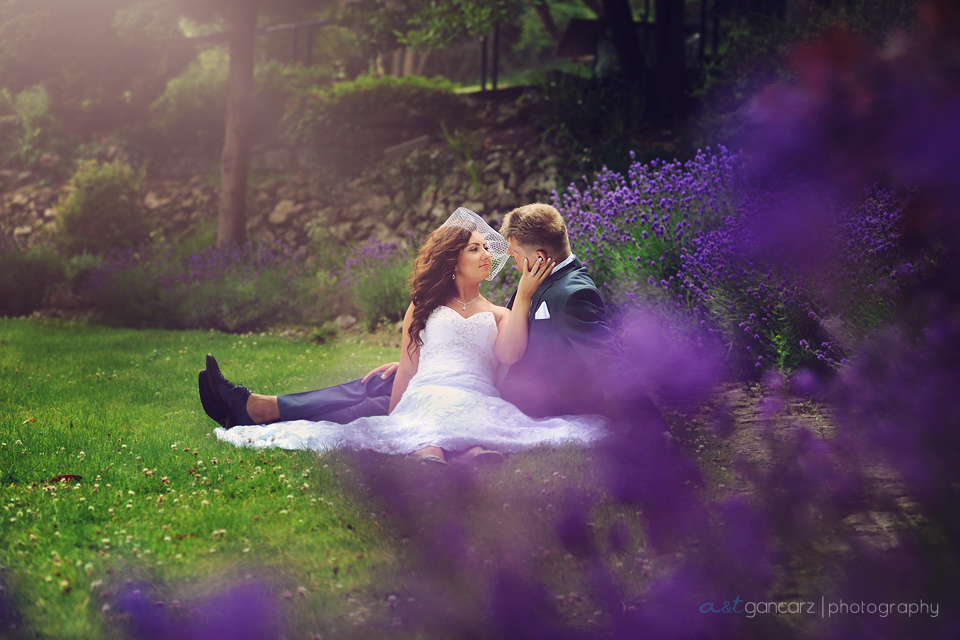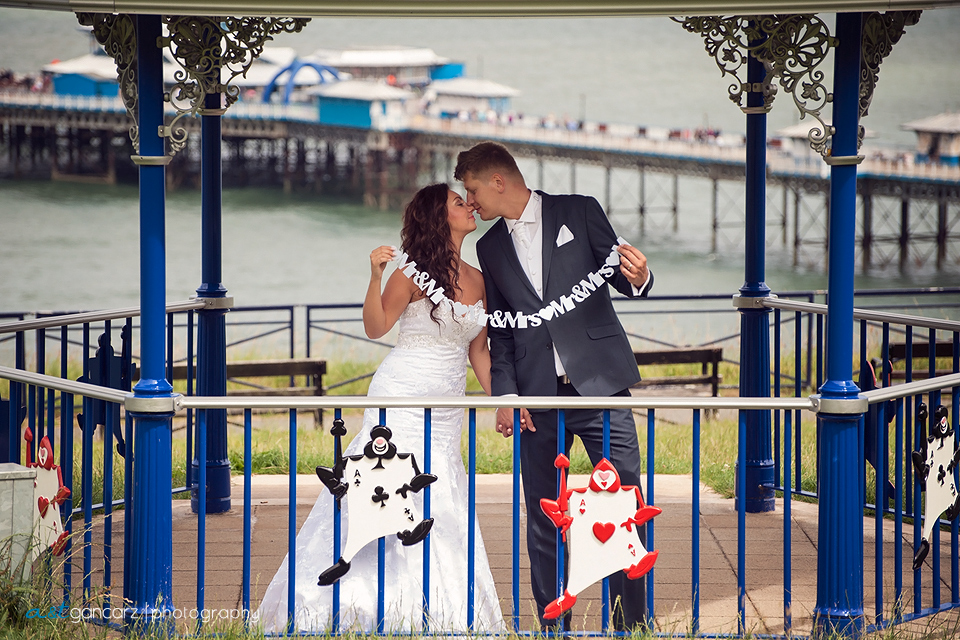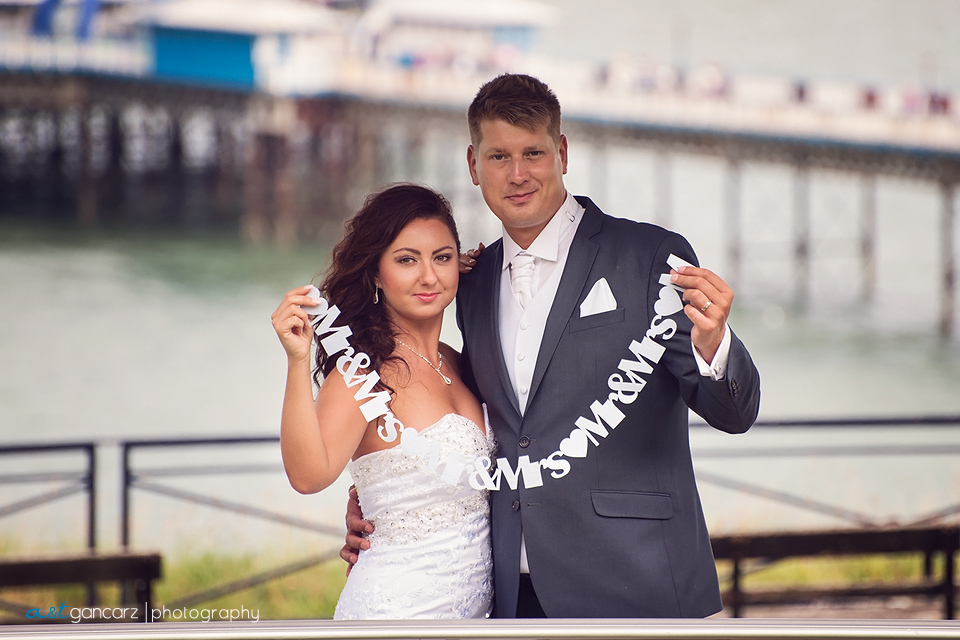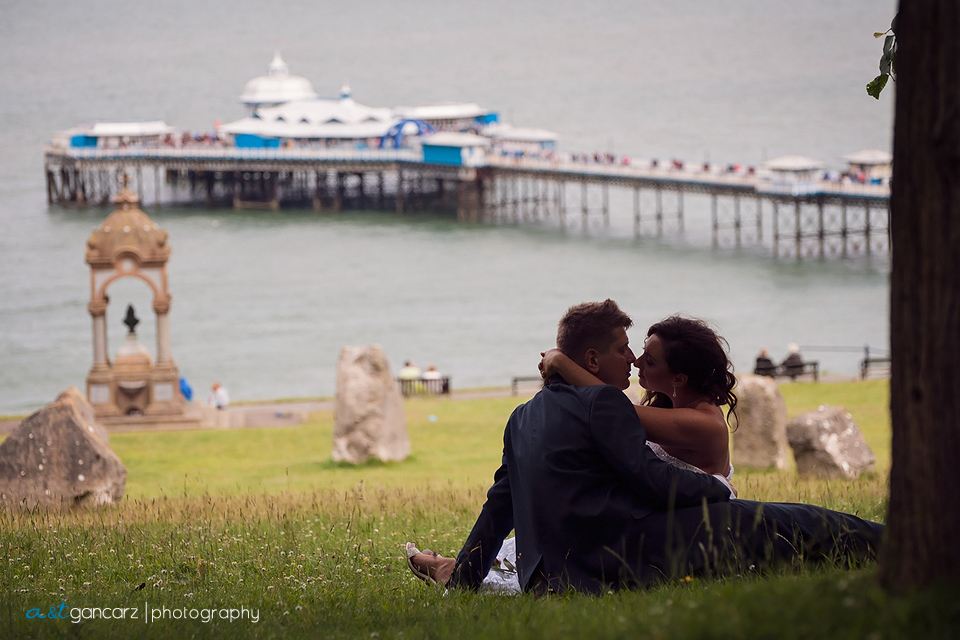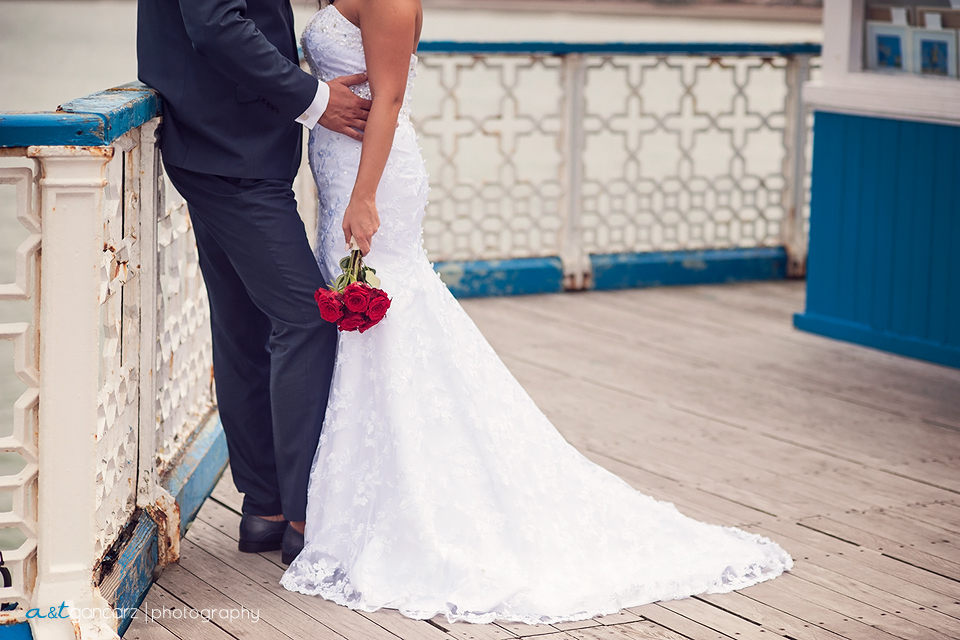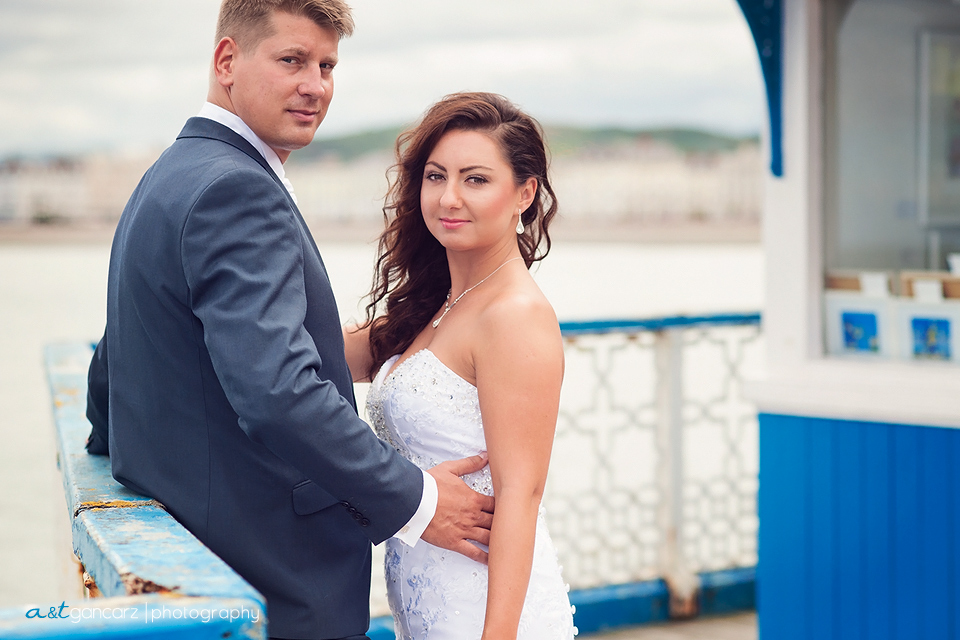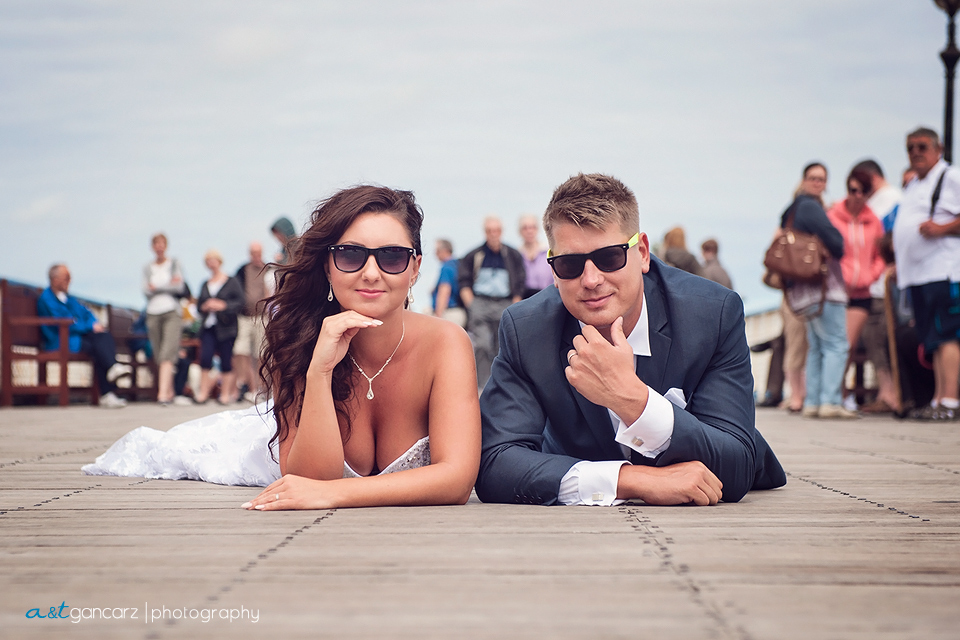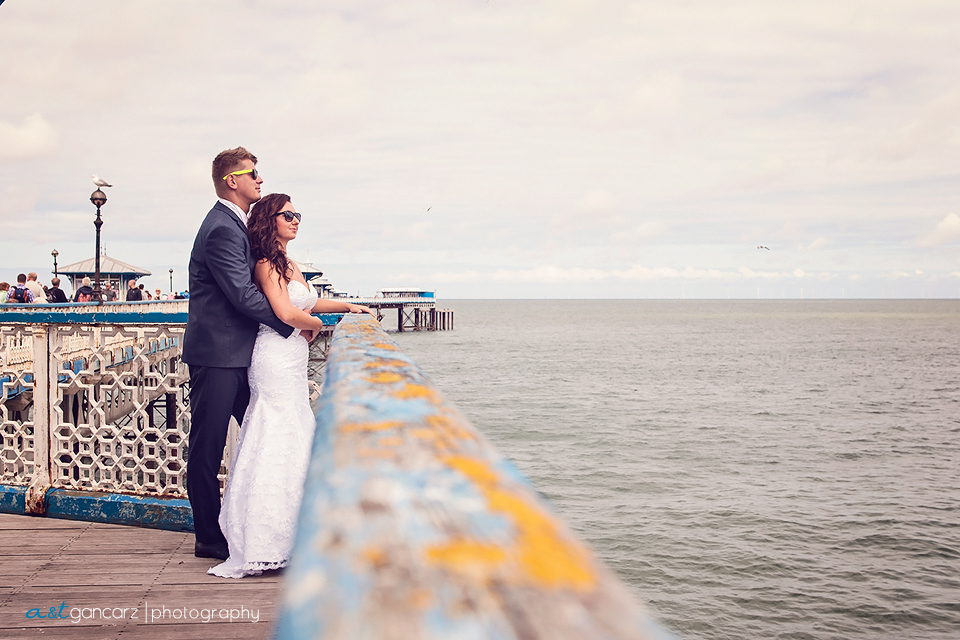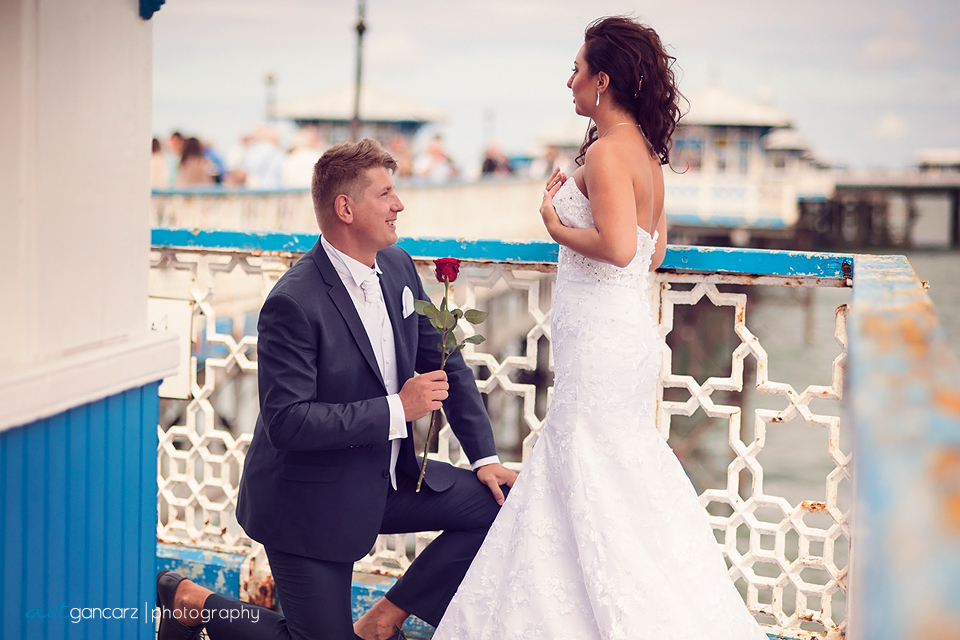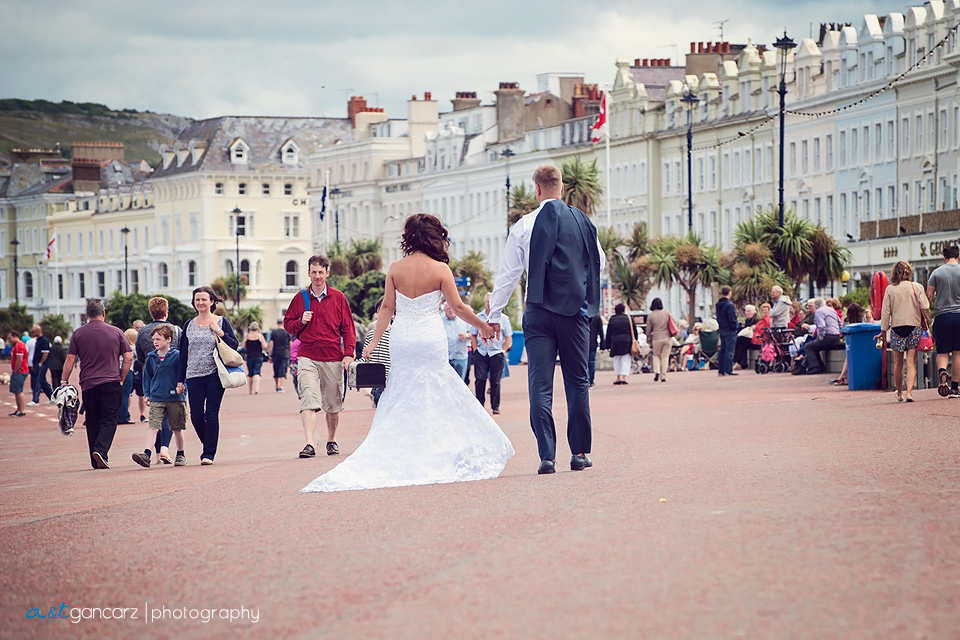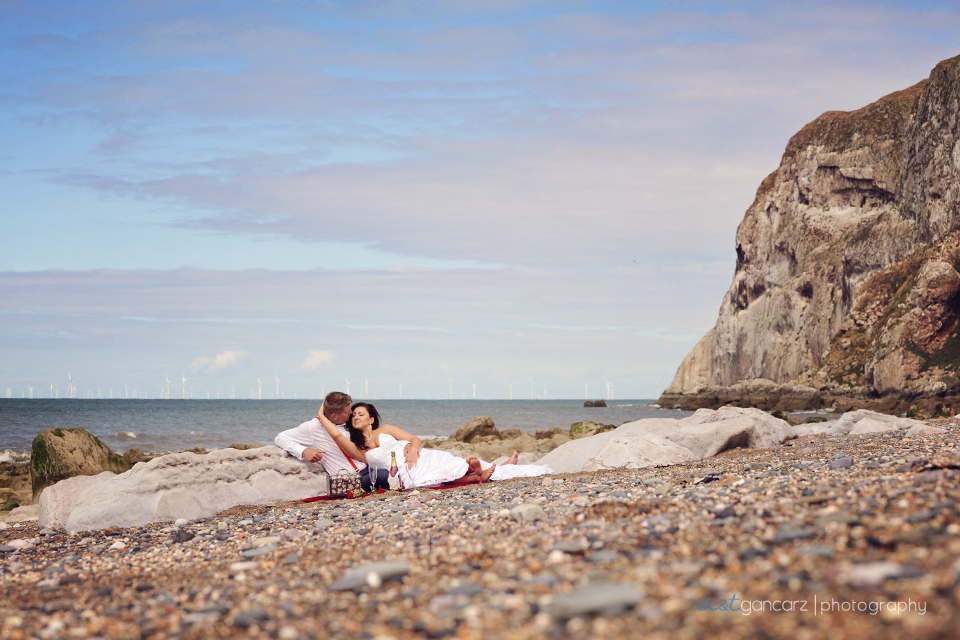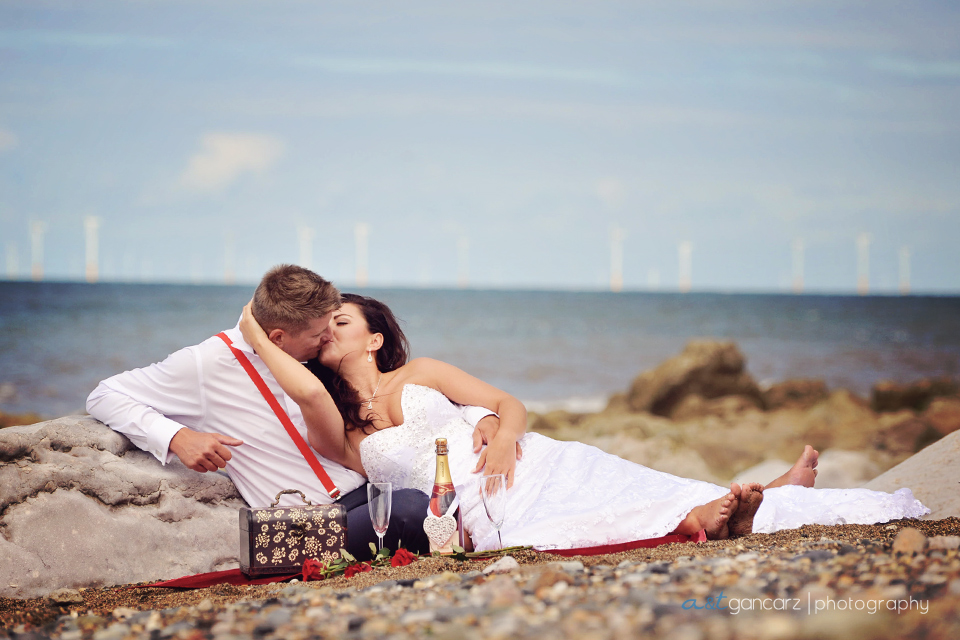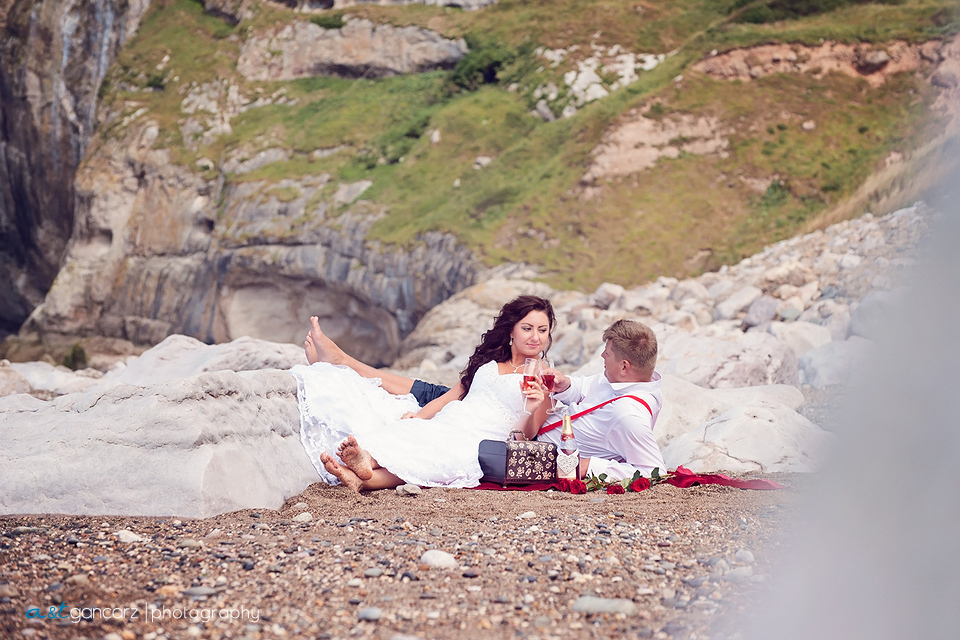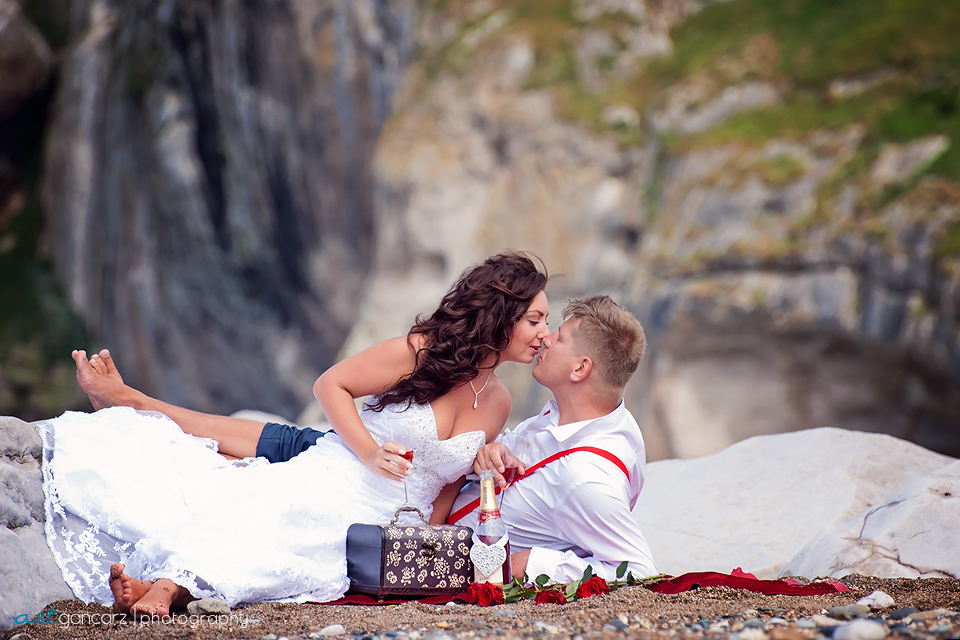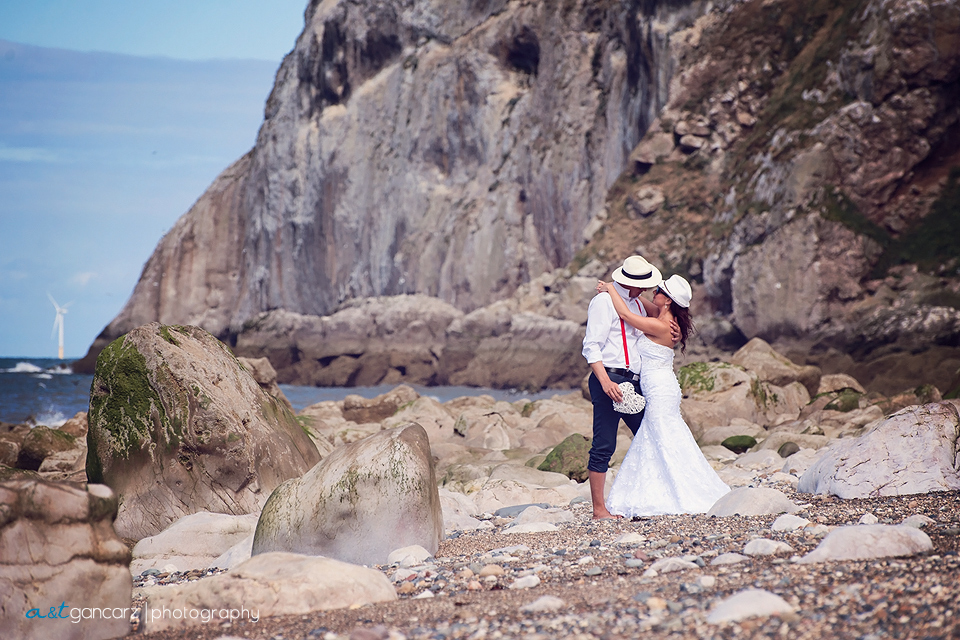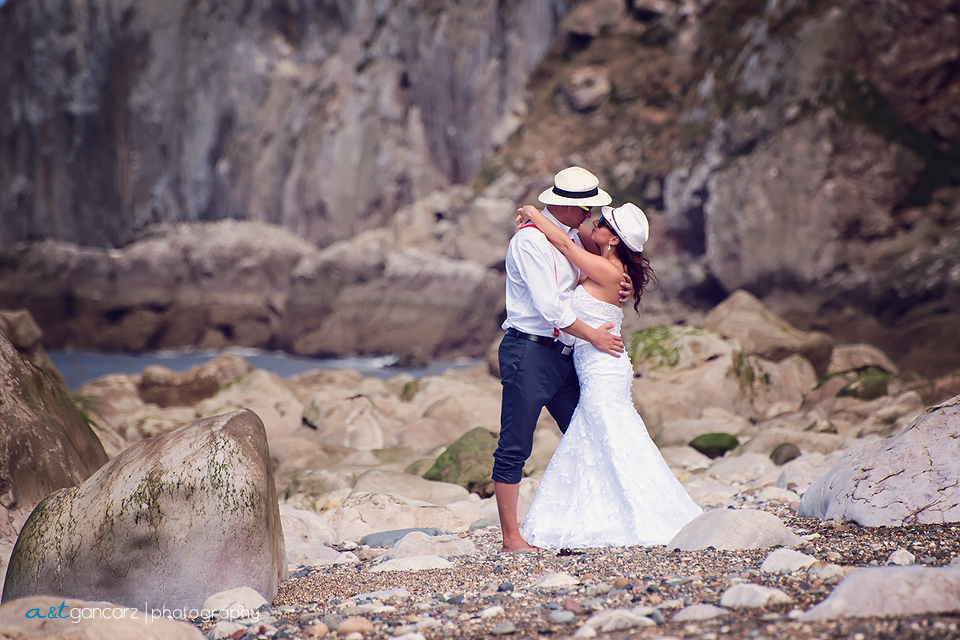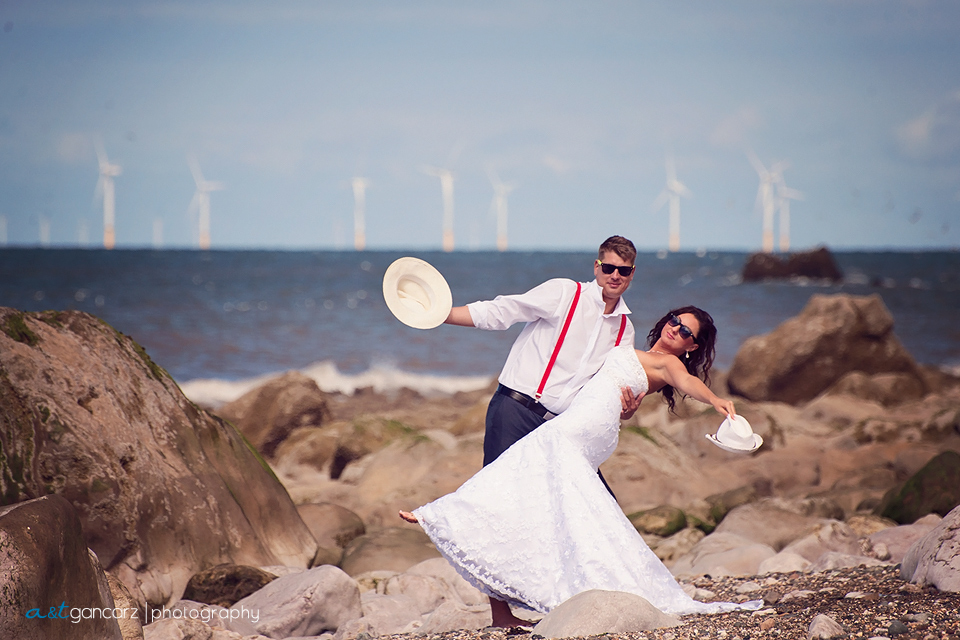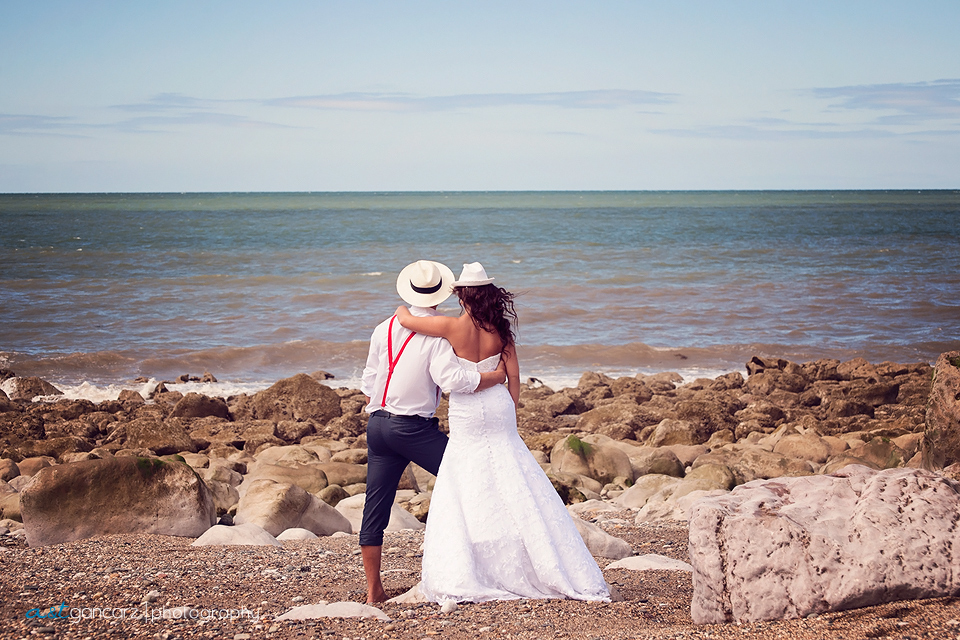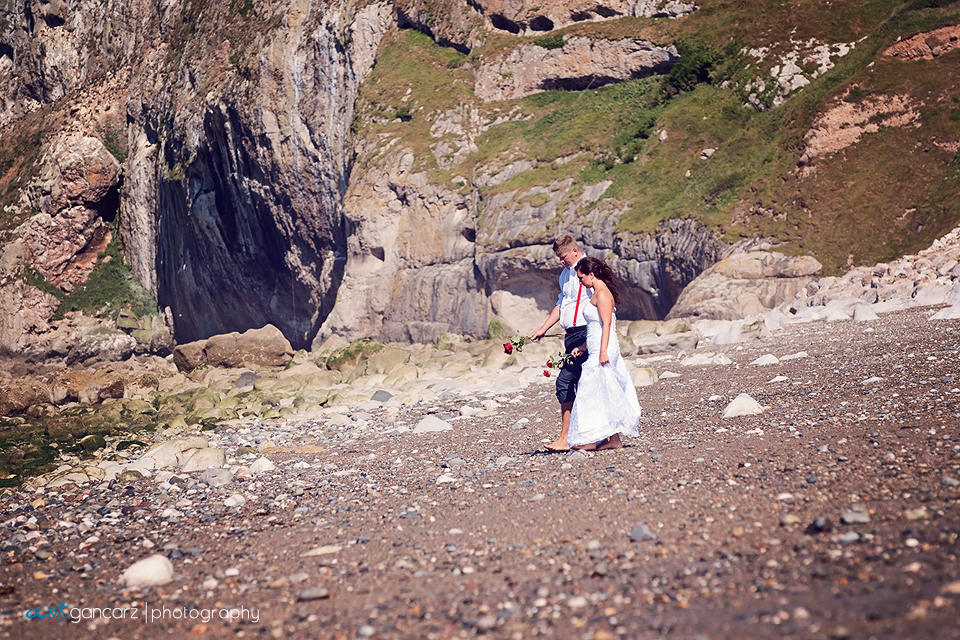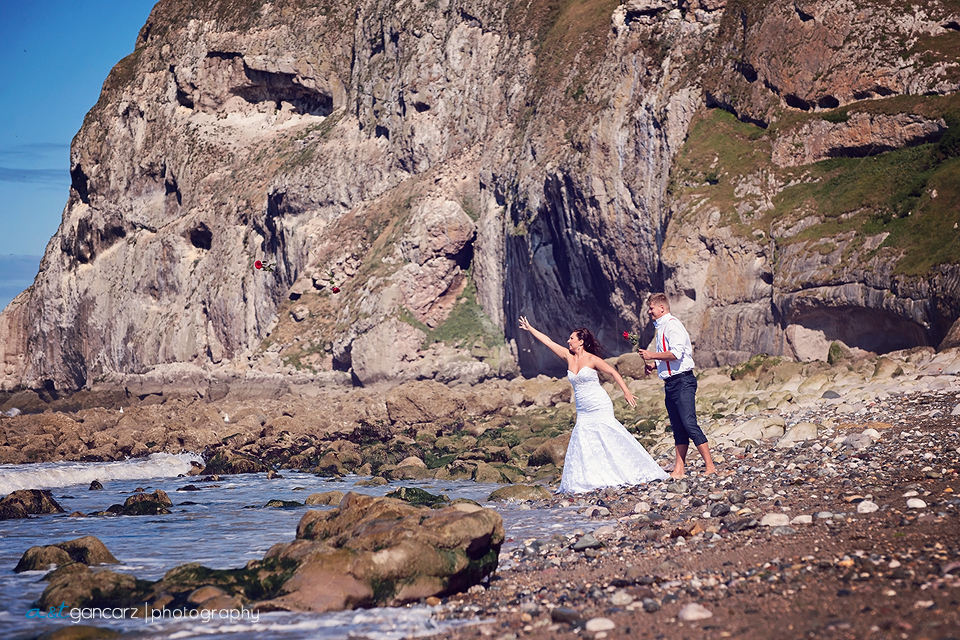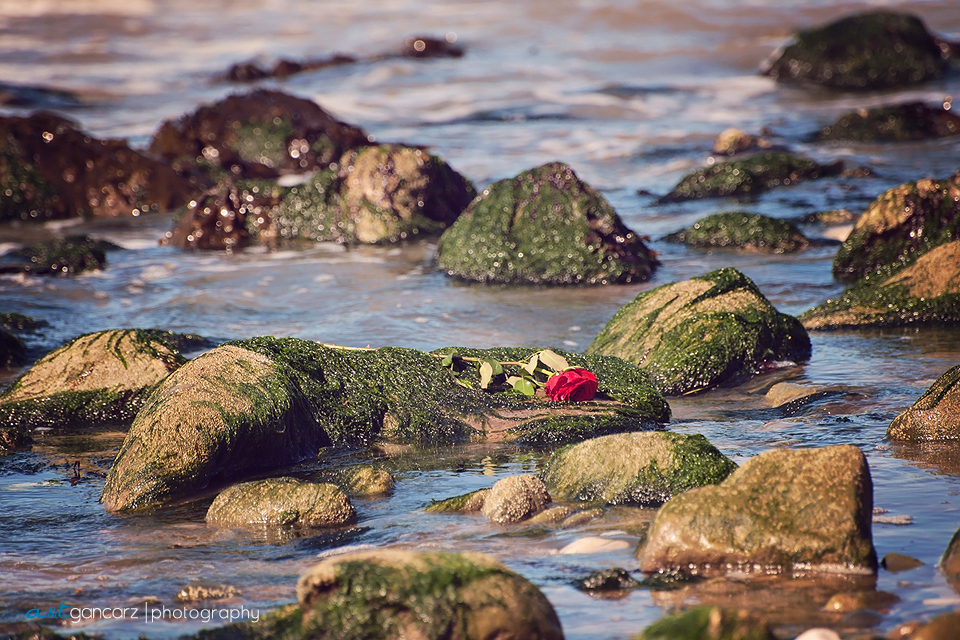 Locations
Llandudno Cliffs – click
Lllandudno Happy Valley Park – click
Llandudno Pier – click
Llandudno Pebble Beach – click